Millfield Preparatory School, founded in 1946, is located on the slopes of Glastonbury Tor in Somerset County, England. However, it was in India that Millfield has its origens. Some 70 years ago, R.J.O. Meyer brough Indian Princes - the first Millfield pupils - to study in England. From its inception, the young, emerging Millfield adapted to the needs of all those who entered the fold. Today children attend from all over the world.

Aiming to provide the finest education possible, the school attracts large numbers of children with special and pronounced talents as well as those requiring specific education programmes. The school accepts children based on their potential for growth; therefore at admission there is no discrimination against low achievers. The school has a great interest in making a sizeable contribution to the lives of those children striving to overcome learning difficulties.

Every pupil is equally important at Millfield Prep. Some children exhibit obvious ability in academic, sporting or creative endeavours from an early age; others do not, and may lack confidence as a result. High levels of individual attention at Millfield Prep help the teaching staff as it strives to discover the aptitudes, build the self- esteem and develop the potential of every pupil.

By unlocking potential at an early age, children have the opportunity to develop strong measures of self-esteem and belief in themselves. Offering an academic programme that embodies the principles laid down by the British National Curriculum, younger pupils' lessons emphasise the fundamental mechanical aspects of literacy and numeracy while igniting curiosity about the ways of the world. Older pupils' lessons emphasise diverse skills and knowledge with a careful balance between sciences, arts and practical subjects. Nationally renowned as a sporting school, Millfield Preparatory School is exceptionally well equipped and offers over one hundred extra-curricular activities.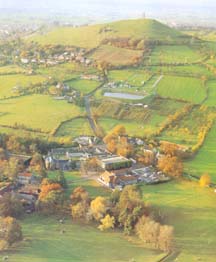 School Aim
To ensure children experience success
To promote self esteem
To lay favorable foundations for effective learning; to increase abilities and potential
To enable children to take responsibility; to prepare for a good life